National Fidelity Financial, a Melbourne, Florida based financial assistance specialist, is sharing information about the debt relief programs US residents are entitled to use. Founded to provide clients with a better quality of life and a financially secure life, National Fidelity Financial has pursued this goal by offering a wide range of financial assistance-related services. Learn more at the following link: National Fidelity Financial Loans.
Mike Ainbinder from National Fidelity Financial says, "It is an unfortunate fact, but debt is a pervasive issue that is affecting millions of people across the country. Earning true financial freedom is hard, and it is a road that is filled with a variety of obstacles. Navigating that road alone can be difficult, and that's why we are here to help you. At National Fidelity Financial, we offer unparalleled service to help you break free from the chains of debt."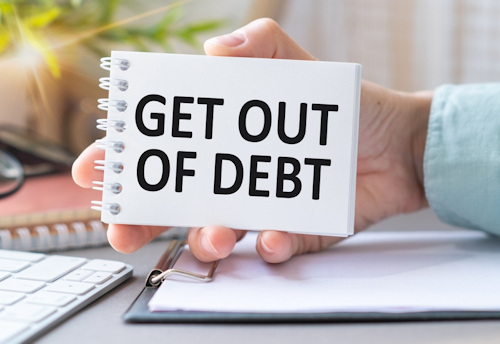 Each and every individual's debt is a unique situation, and the team at National Fidelity Financial understands this. Additionally, they understand that there is no one-size-fits-all solution. National Fidelity Financial assures that their financial experts meticulously assess each client's unique financial situation before making any recommendations — using this information, they craft personalized strategies, ensuring that the debt relief program any client may be enrolled in is precisely tuned to their specific needs.
The company is also not just focused on debt elimination, because that can only do so much to guarantee a financially secure future. National Fidelity Financial aims for a more holistic approach to financial health. This means that they negotiate with creditors on the debtors' behalf and then help them create a robust financial plan. This objective is to resolve any immediate debt issues and then build a sustainable, financially secure future.
"When it comes to matters as serious as debt and financial security," says Ainbinder, "you want to make sure that you are working with an experienced team. We are proud to say that our team at National Fidelity Financial is composed of seasoned financial advisors, credit counselors, and debt negotiators, each equipped with years of experience in their respective fields. This means that when you work with us, you receive the benefit of insightful, strategic counsel that can make a tangible difference in your debt relief journey."
According to National Fidelity Financial, one of the key aspects that set the team apart from the competition is the fact that they have built a strong network within the lending industry. This can prove invaluable when the company negotiates to secure lower interest rates or more favorable repayment terms on their clients' behalf. Their solid relationships with various lenders can turn what might seem like an insurmountable debt into something far more manageable.
The true measure of a company's effectiveness lies in the range of results it delivers, and National Fidelity Financial boasts an extensive track record of success stories. Numerous testimonials from satisfied clients across the country attest to the company's capability to significantly reduce debt and bring people back on the path to financial wellness.
National Fidelity Financial's services have earned them great praise from their clients across the country. In a recent 5-Star review, one clients writes, "Me and my husband are both on disability and have had no way to manage our credit card bills due to the current change in the economy. It seems the government and the banks couldn't care less. These guys do! Philip Mattia is the gentleman I worked with on this, and he made this process super easy and stress-free for my husband as well as myself. I would recommend it to anyone looking for relief or less stress."
Those who wish to learn more about the full range of services offered by National Fidelity Financial may visit the company's website to begin. Mike Ainbinder encourages interested parties to get in touch with him directly via email or phone if they have any questions or concerns. National Fidelity Financial also maintains a social media presence on several platforms.