Hollywood, FL residents in search of a roof repair company will be pleased to learn that National Disaster Solutions (NDS) is currently taking on new projects. The company offers a wide range of affordable, quality services and can restore damaged roofs to their pre-loss condition.
Storm damage or damage caused by natural disasters is a common issue for many Florida residents, and access to a reliable repair company is absolutely essential for anyone who calls the state home. Hollywood home and business owners looking to have their roof repaired can visit National Disaster Solutions' website (or call the team directly) to request that they send out a team of roofing experts to examine the site and come up with suitable solutions.

When looking for a roofing company, it is important to choose one that addresses both visible and unseen issues. The biggest concern when it comes to damaged roofs is structural damage. This is damage to the actual underlying structure of the roof (which normally keeps it from collapsing). If left unaddressed, structural damage can quickly lead to a collapse or other similar issue.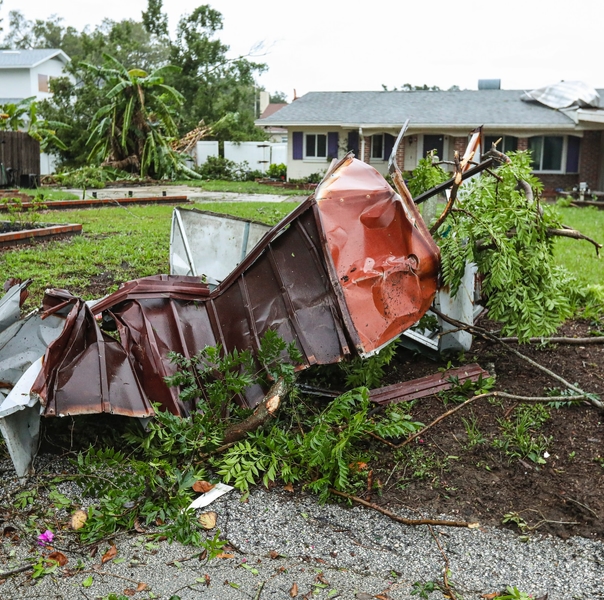 A roofing expert will know what to look for when repairing a roof, fixing obvious surface level damage and addressing unseen structural issues that may become an issue in the future. Hollywood, home and business owners trust the NDS team to provide comprehensive assessments and utilize cutting edge repair techniques to bring back stability to ensure that a roof remains perfectly sound for years to come.

"Roof damage affects the rest of your property, your safety and the safety of the contents of your home or business," says NDS. "Let our professionals guide you through each step of the road to recovery from understanding what your insurance will cover to making the needed repairs."

The first step a property owner is advised to take when their roof has been damaged by a storm or natural disaster is to inspect it for any visible signs of damage. This includes missing or broken shingles, dents, cracks or holes. While the average person may be able to estimate the extent of damage to their roof, it is important to contact a professional to examine the roof for any unseen damage. The second step is to take photos and videos of the affected areas as this might be useful when filing a claim with an insurance company. Property owners are also advised to contact their insurance provider as soon as possible in order to initiate the claims process.

The NDS Prime Program can help mitigate the cost of getting repairs done after a disaster. NDS Prime allows members to proactively plan for and minimize the effect of unforeseen events on their business. The program gives business owners 24/7 access to priority emergency response, managed assistance during emergencies and more. Visit the company's website to learn more about the program.

Roof damage is not the only type of property damage NDS deals with. The company is dedicated to helping both commercial properties and private individuals recover from various kinds of accidents and disasters. Fire, water and national disasters are just a few of the ways in which property might be damaged, and NDS has a team of experts for all three and more.

National Disaster Solutions says, "Celebrating over 50 years of combined service excellence, the NDS professionals are on call 24/7 to respond to a client's immediate needs, including commercial and multi-family properties, schools, airports, water treatment plants and other governmental facilities. NDS works with our private and public entities both prior to and after an event as necessary to provide immediate response to ensure one's ability to recover in a timely and cost-effective manner."
They add, "In times of crisis, our professionals help bridge the gap between Insurance and FEMA Public Assistance (PA), while supporting recovery initiatives through NDS Managed Programs and pre-defined continuity of operations plans (COOP). We are there when you need us."

Fast and reliable property repairs are one call away with NDS, and many local residents have come to rely on the company to handle all kinds of repairs. For more information National Disaster Solutions (NDS) in Hollywood, FL, visit the company's website.